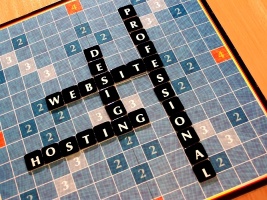 Our North Georgia website developers are dedicated to developing professional websites tailored to our customers' needs. We understand that every business is unique, and has its own set of requirements to best serve its customers. Whether you'd like your website to be designed around your logo or letterhead, sleek and fast, or beautiful and animated, we will work with you to translate your business goals into a website that your customers will love.
We specialize in the LAMP stack - Linux, Apache, MySQL and PHP. This powerful combination of web technologies allows us to develop professional websites rapidly. We're not just web developers - we're also sysadmins, so we're able to provide your business a full package of web services.
All you need to provide is information about your business and goals. Leave all the technical details to us!
You can view examples of our work in our Web Development Portfolio.
Free Web Development Quotes and Consultations
We offer free quotes and consultations to customers worldwide. We also offer on-site consultations to customers in the North Georgia area including Atlanta, Georgia; Blue Ridge, Georgia; Ellijay, Georgia; Blairsville, Georgia; and Cleveland, Tennessee. Contact us to get started today. We look forward to hearing from you.
Search Engine Optimization is Included
We believe that Search Engine Optimization (SEO) is a critical component when developing a website, so all of our website design packages include Basic SEO at no additional charge. As we discuss in our SEO page, having a website without SEO is like hiring an ad agency to design a brochure, then not bothering to distribute it past your business's front counter. We also offer Advanced SEO for businesses wishing to supercharge their websites' rankings. Search Engine Optimization services are also available to customers who have an existing website that they wish to bring more traffic to.
Web Development Links: